11 Aug

Food: Vegetarian, Vegan & Gluten Free, your Nice options

French Riviera's vegetarian,vegan and gluten free cuisine has changed – and changed dramatically and adequately. Even a decade ago, veggie-minded and celiac diners had to satisfy themselves with bowls of salads followed by strange looks from the French waiters. In the past couple of years, an explosion of interest in healthy and plant-based whole food eating has created a dynamic new scene in Nice and it is not just the vegetarian, vegan or gluten free community that is helping them flourish.
Restaurants
1 Rue de la Loge, 06300 Nice, Tel: 07 81 63 14 88, www.kokogreen.com
Opening Hours: Thursday – Sunday 12.00 – 17.00
Koko Green is to be found in an unassuming building in the heart of the Old Town, nearby the very busy Socca place 'Lou Pilha Leva'.
The Kiwi co-owner and chef is producing super fresh and creative dishes, all vegan, bio, gluten free and of course homemade, with raw food options. Expect twists on the popular meat variations, such as cauliflower buffalo wings served with "ranch" dressing, Caesar salad with tofu, vegan tacos, Pad Thai with kelp noodles, raw pizza, sushi…the signature dish remains raw lime cheesecake.
The dishes change every week, based on the season, check their Facebook for the updated menus. The drink menu includes smoothies, cold pressed juices and flavored Kombuchas.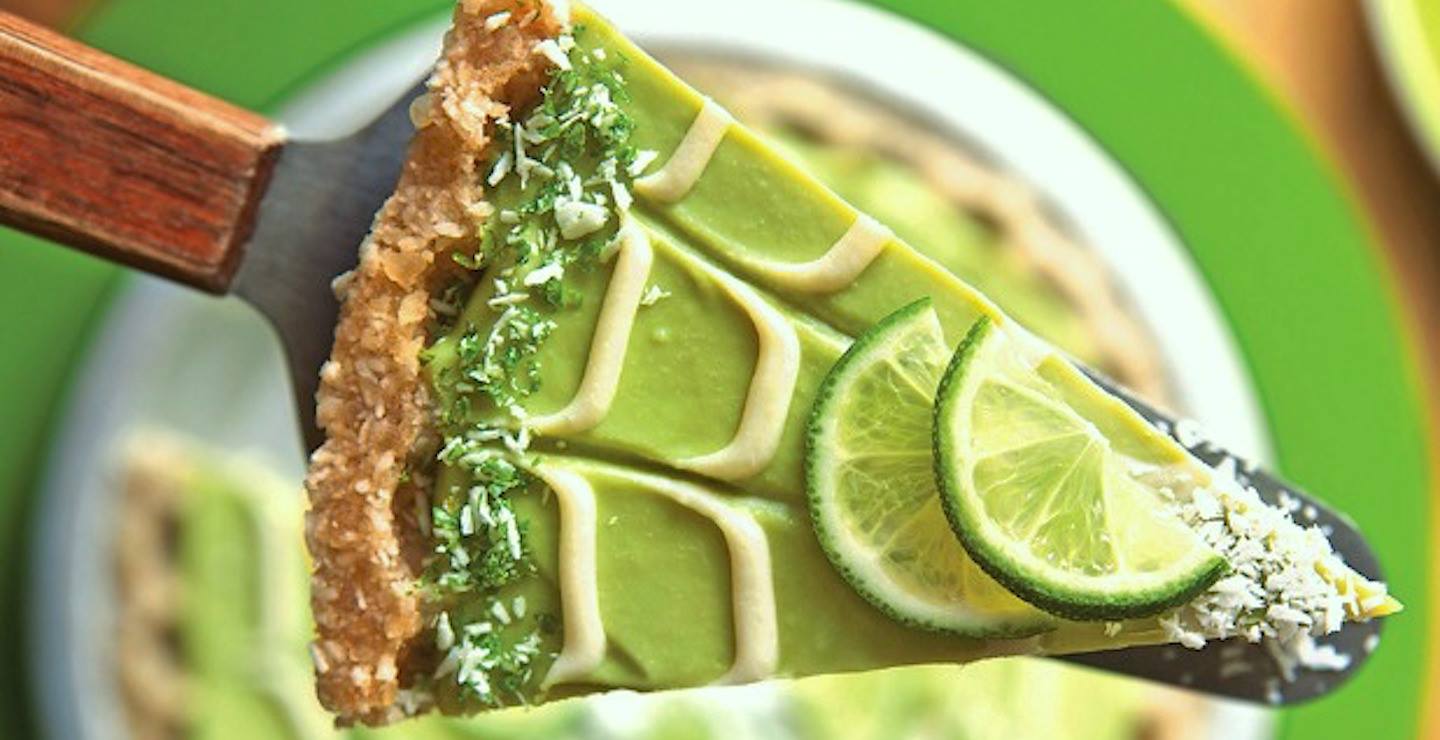 14 Rue Gubernatis, 06000 Nice, Tel: 04 93 15 51 22, www.paperplanenice.fr
Opening Hours: Tuesday – Friday 10.00 – 15.30, Saturday 10.00 – 18.00, Sunday Brunch 11.00 – 15.30
This very popular vegetarian eatery runs a small menu that changes weekly, all dishes are homemade, vegetarian and some of them vegan with gluten free options. Curry, Buddha bowls, salads, bean chili's…all the vegetables and fruit are of bio origin. Some items are available only for breakfast and the granolas and jams are all homemade (and to die for). The chef is not using cow's milk, but sheep or goats cheese can be found as a part of the dishes time to time.
Drinks on offer are either homemade (fresh juices, ice teas or lemonades) or of French artisanal production and bio wines which come from Var region.   
Decorated with taste and located only a few minutes walk from the Old Town. You can call ahead to book your table, which we recommend as lunchtime gets very busy here. In case you don't score the table, take away is possible and you get 20% off the regular price.
7 Rue du Lycée, 0600 Nice, Tel: 04 93 81 32 98, www.restaurant-vegan.fr
Opening Hours: 12.00 – 14.00, 19.30 – 22.00, closed Wednesdays and Sundays
This a very popular vegan restaurant furnished in an organic "urban" deco style is located only few steps from the Old Town.
The Vegan Gorilla is using only bio products from local producers, naturally avoiding meat, fish, lactose, eggs or honey. The fruits and vegetables come from Grasse and its surroundings and the bread from an organic bakery 5 minutes from the restaurant.
The menu, that changes every week, is simple and small, with a choice of two starters (€8), two main courses (€16) and two desserts (€6.50 – €7.50). All dishes are gluten and lactose free.
The drink menu offers freshly pressed juices, bio drinks and wines. Check the restaurant's Facebook page for this week's menu.
5 Rue Miron, 06000 Nice, Tel: 04 93 92 55 94, www.lecomptoirtraiteurnice.com
Opening Hours: Monday – Friday 9.00 -19.00, Saturday 9.00 – 13.00, Closed Sundays
This 100 % bio and gluten free, little organic restaurant is not fully vegetarian or vegan – in fact, there is something for everyone. You can eat out of "normal" lunch hours, unlike in other restaurants that traditionally close around 15.00 for a break.
Everyday there are four different main dishes on the menu, at least one vegan/vegetarian, with remaining two being meat or fish option. All accompanied by fresh salads, homemade gluten free breads, raw cakes and homemade fruit kefir. (Check the changing menu on there Facebook Page)
Off the beaten track, few minutes away from the train station, it offers a cozy atmosphere, great value and a friendly owner / chef, who is more than happy to accommodate any type of food allergy or intolerance. You can purchase some of the bio products to take away as well.
5 Quai de Deux Emmanuel, 06300 Nice Port, Tel: 04 93 31 72 65, www.gigitavola.com
Opening Hours: 10.00 – 16.00, 18.00 – 00.30, Happy Hour 18.00 – 20.00
GiGi was the first establishment in Nice to be certified by AFDIAG (French celiac association) and is well able to cater to any needs of its customers intolerances to gluten. All the options on the menu can be prepared gluten free on request, including their famous pizza, burgers and focaccias. Italian style food, adored by locals, this restaurant is always busy.
The large terrace overlooking the Port is a great opportunity to swap the busy old town for a more laid back Port and to enjoy early evening apero drinks during their Happy Hour – Mojitos and Aperol Spritz for only 5€, small beer or glass of wine for 2.50€.
Street Food and Snacks
Socca – since socca is really just a savory pancake made out chickpea flour (farine de pois chiches) and water, it is suitable for vegetarians, vegans and celiacs too. This local speciality is an inexpensive and very tasty option of Nicoise "street food".
There is no better place to try traditional Niçoise socca. This little restaurant with a small terrace is located behind the church in the Port area and serves simple dishes typical to the area. You will be leaving happy and with a full belly and a bill for under €10 per person.
This is a small corner eatery in the Old Town with simple benches where you que up to order your food and drink. Try (of course) socca with a glass of local rosé.
Breton galettes / crêpes – tasty pancakes that are made with buckwheat flour (farine de sarrasin or blé noir), which are usually savoury rather than sweet. Suitable for celiacs, the non meat options for vegetarians but not for vegans. There are many variations to this dish, from traditional to more adventurous. The most popular is the galette complète, with cheese, ham and egg cooked on the galette.
4 Rue St. François, 06300 Nice
In the heart of Old Nice, in the quarter Saint Francois, you will find this traditional crêperie using only products from Brittany. Their menu consists of galettes of all sorts ranging from €4.50 for the most simple variation to €12 for the more sophisticated.
Right on the Cours Saleya, you will find this little gem serving gluten free crêpes and galettes on request.
Macaroons
A perfect option for a celiac in France, when it comes to desserts and treats. Made out of egg whites, ground almonds and sugar, traditionally filled with either buttercream or jam. These days the patisseries are experimenting with the flavors, so be adventurous when treating yourself to these truly French delicatessen.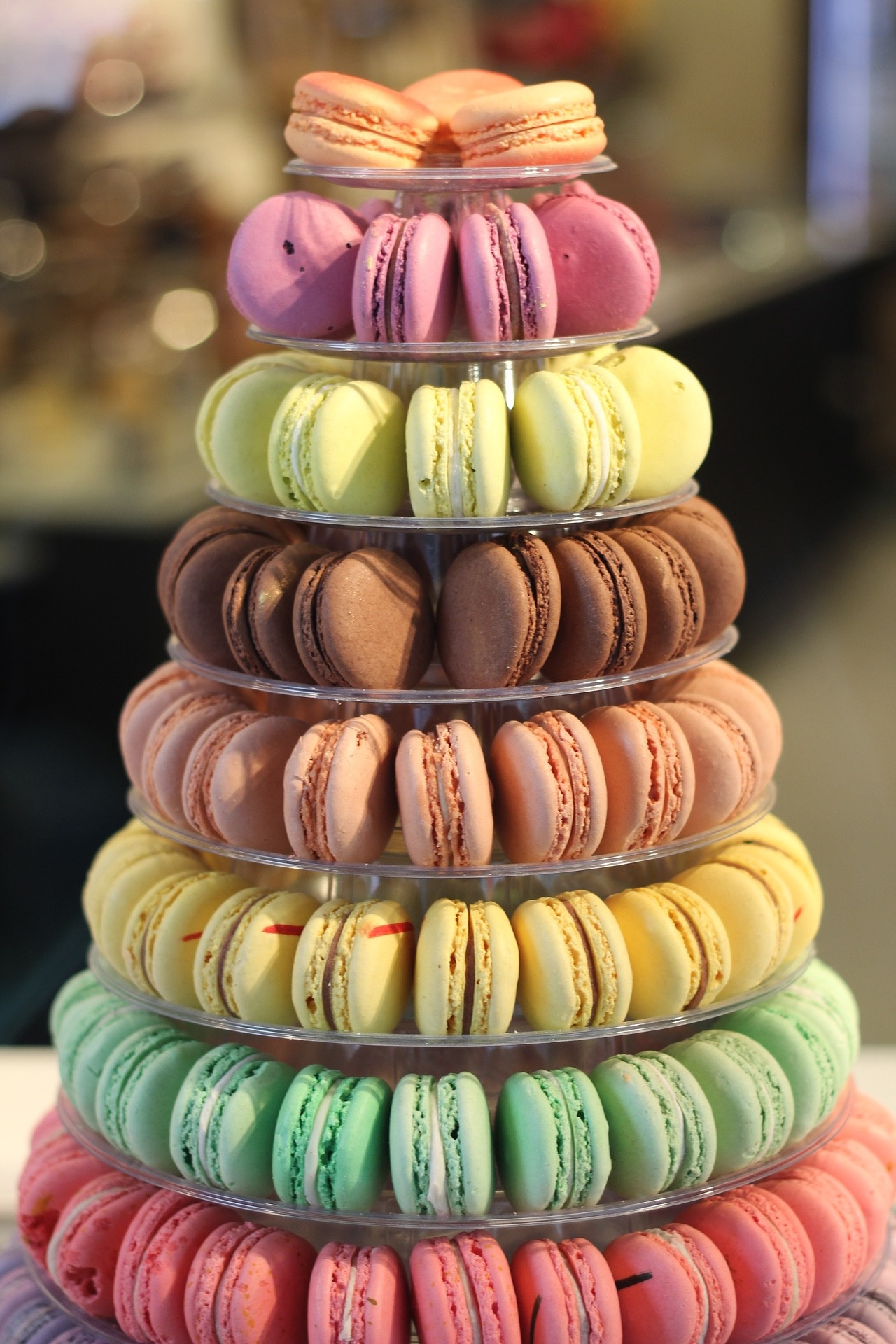 6 Rue de la Poissonnerie, 06300 Nice
One does not know what to look at first – the beautiful decor of this tea room or the choice of macarons… You can mix and match different flavors and choose an original biscuit box to bring as a present for your loved ones. "Limited Edition's" of some flavors are available according to the season – e.g. summery or Christmasy.
Icecream
Another great dessert option for celiacs (without the cone of course) and in some cases for vegans.
GELATERIA MERAVIGLIA
Traditional Italian gelateria on the edge of the Old Town which offers fantastic selection of icecreams and yes they are vegan!
GROM
6 Rue Massena 0600 Nice
Entirely gluten free gelateria shop where you don't need to sacrifice that delicious sugar cone if you are a celiac, they are made of corn! Just off place Massena, the selection and flavors are outstanding.
Bread
Gluten free bread can be bought in any supermarket and in many bakeries around Nice. Look for "sans gluten" signs and walk away pretending, you do not smell them delicious croissants.