20 Aug

Snorkeling

Snorkeling is a marvellous thing. The simple idea that you can just throw a mask, snorkel and fins into your bag, and get yourself to the nearest (preferably deserted) beach and jump into the deep blue to explore the world like no other above the waves…

Well, the good news is, there are still crystal clear waters with beautiful undersea life to be found in the Mediterranean Sea on Côte d'Azur. The water is warm pretty much from May till October and the visibility during the summer months is very good, up to 30 meters.

When it comes to finding an ideal location for snorkeling, look for sheltered bays or shallow coastal waters that are more rocky and less sandy. Here the the influence of of the tide, surf and turbulence  is not as strong making it easier for life to settle.

It might be challenging to find a deserted beach though, especially in the height of the season but here are several locations that will hopefully please the heart of any underwater explorer.
SAINT JEAN CAP FERRAT
Plage les Fossettes
A real open sea aquarium on Côte d'Azur? Plage les Fossettes is without a doubt the most preserved beach on this peninsula and has always been known as a fantastic snorkeling spot, and a recent addition of, a 200 meter long undersea trail (sentier sous marin) has been newly opened (July 2018). There are five buoys marking the path along with submerged panels explaining the local ecosystem.The depth of the trail is between 0-4 meters and the seabed switches between sandy, rocky and covered with posidonia seagrass (also called Neptune grass). Posidonia, an important protected plant for the Mediterranean ecosystem offers an ideal habitat for marine life.
As for the fish, the local "celebrities" include sea urchins, sea breams, sea stars and red mullets. Discover and learn at your own pace, all you need is your snorkel gear. This trail has been set up by local association  SOS Grand Bleu with a goal to introduce the marine environment to as many people as possible, including children.
It is opened in July and August. Outside of set opening times, snorkelers do so at their own risk when using the underwater area.
Plage les Fossettes (btw les fossettes means dimples) is located below the Jardine de la Paix on the Pointe Saint Hospice, 15 minutes walk from the village of Saint Jean.
IMPORTANT UPDATE FOR 2020 SEASON – The Undersea Trail is closed. 
Paloma Beach
Paloma Beach is located in the small, sheltered limestone cove of Scaletta on the eastern tip of the peninsula. The beach that used to be privatized is only a short walk from the town centre of Saint Jean.
Once at the beach, the snorkeling spot we have in mind is to your right when facing the sea, around the rocks. It is particularly beautiful in the morning, when you get the best light and underwater visibility, past midday the area is in the shade. The sea bottom is mainly covered with posidonia meadows where the red starfish like to hide. Other species of Mediterranean fish that favour this area are wrasse, painted comber (fished in the Med mostly for bouillabaisse), sea urchins, salema porgy recognisable by its golden stripes and other types of sea breams.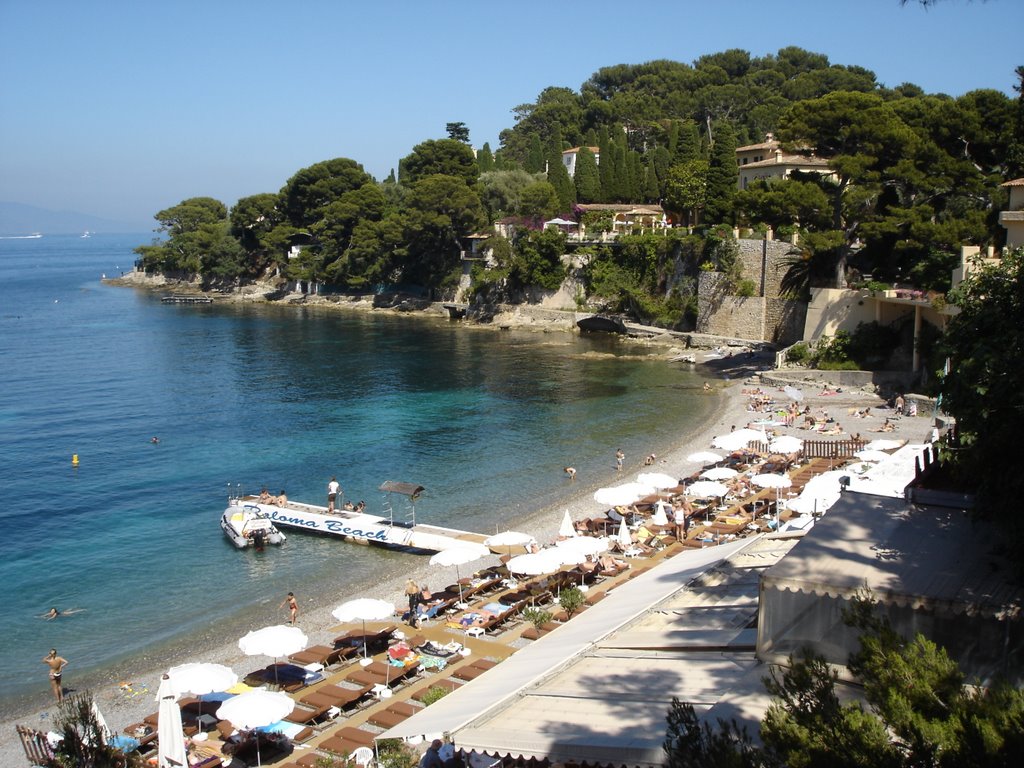 CAP D'ANTIBES
One of the prettiest coastal walks on French Riviera is around the Cap d'Antibes. It is about seven kilometres long and passes one or two small ports, several small beaches and plenty of rocky hidden coves. A mixture of dark blue, jade and turquoise waters with a great biodiversity are a real paradise for snorkelers.
Plage de la Garoupe
Unfortunately, almost entirely taken by private beach clubs, leaving only two very shabby patches for snorkelers and other sea worshipers, it is still one of the most picturesque beaches of this area.
There are various seabeds as you snorkel from the beach towards the rocks, sandy bottoms, large meadows of posidonia and some drop offs. The fish in this area includes sardines, wrasses, blennies, Mediterranean fanworm, anemones and mullets.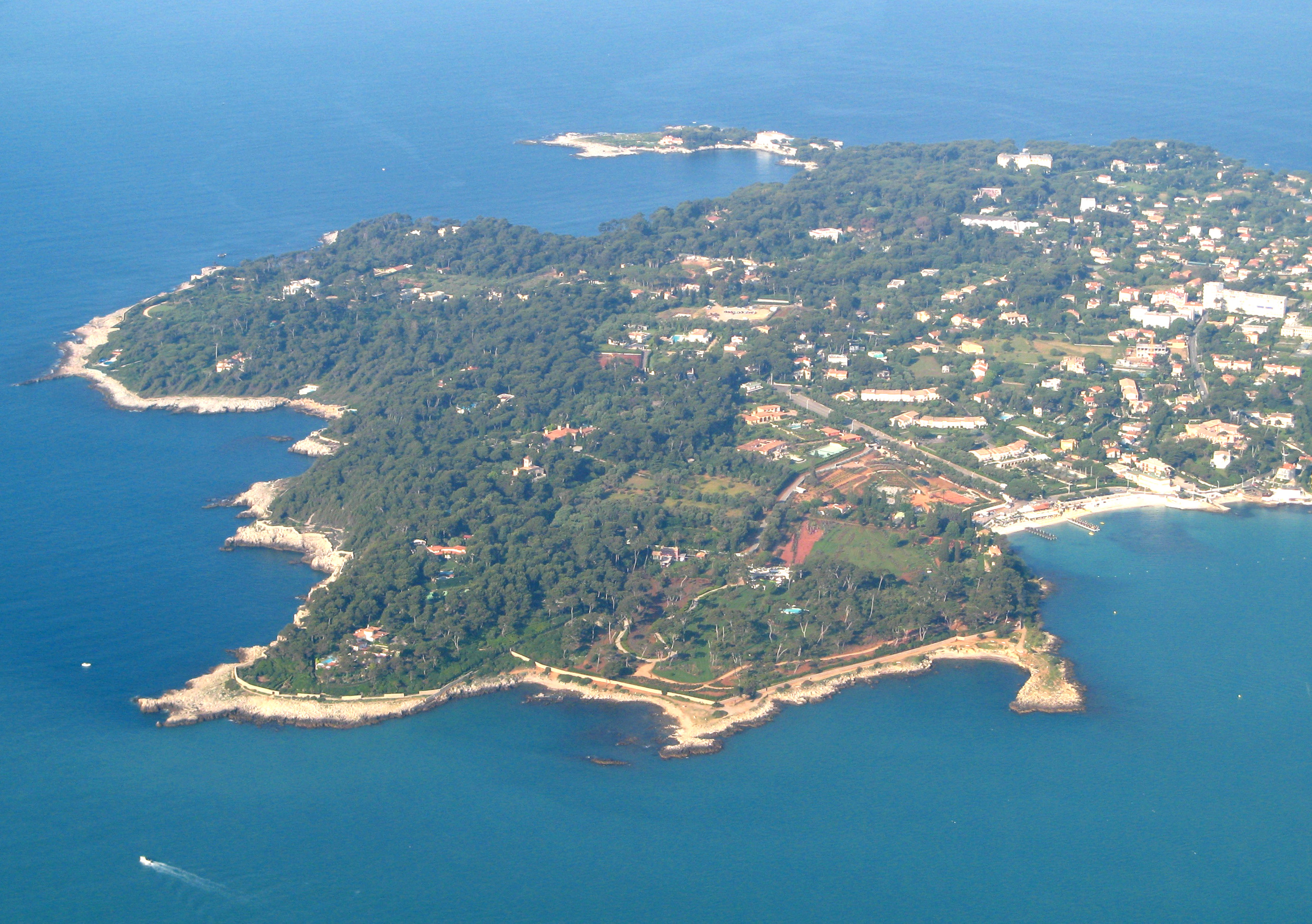 Pointe Ouest
Stony beach Pointe Ouest is located on the western tip of Cap d'Antibes, right next to the legendary Hotel du Cap Eden Roc. The sea around this area is recognized as one of the best preserved wilderness in Alpes Maritimes.
This site is a well known spot for snorkeling and is also appreciated by fishermen. Between June and October, it is the place to see amberjacks and leerfish (members of jack family). The other species often found in this area are groupers, seabreams, Mediterranean chromis (damselfish), hermit crabs, shrimps… The sea bed consists mostly of posidonia. Posidonia grows best in clean waters, and its presence is a marker for lack of pollution.
CAP D'AIL
Mala Beach
Small, half moon shaped bay on the bottom of high natural cliffs, a perfect shelter for marine ecosystem,  is one of the the best areas for snorkeling along the coast.
Think small, when it comes to the beach but big when it comes to what the sea has got to offer.
The "listerine" blue water changes its shades with the sunlight from turquoise to ruby red and is a home to morays, groupers, starfish, sea urchins and anemones. Octopuses, the masters of camouflage are not too difficult to spot for an expert eye. The waves are rare and there are sea caves under the cliffs waiting to be explored too. If you are feeling adventurous, dive into the sea as the locals do – from the rocks!
The beach part that is privatized is covered with fine sand and the rest of it has the mix of pebbles and sand.
Mala beach is accessible via coastal path that runs along the coast from Monaco (approximately 1 hour walk) or by descending 100 steps from the town centre if arriving by train or bus. Bare in mind that is 100 steps that you have to walk up as well (this is why you might not consider it really as child friendly). If coming by car, you are facing a parking problem so arrive early. Allée Mala is reserved for emergency services only and parking is prohibited.
The two restaurants at the beach are fantastic but also expensive. If you don't feel like splurging, there are shops in the town, if you want to pack and bring a light lunch with you.
NICE
Coco Beach
Nice does not offer many great snorkeling spots, however some marine life can be observed on Coco Beach, walking distance from the Port. Snorkel around the rocky shores of Coco Beach and you might be lucky to spot barracudas, seabreams, mullets and even octopuses.
Because the area is quite open, the waves can sometimes get big and strong, so swarm and snorkel with caution and note the weather conditions.  
Tips for safe snorkeling
Generally, the waters in Mediterranean are calm and safe, not too troubled by those restlessly strong currents. However, always take a caution.
Watch out for the yachts, cruise ships and ferries coming close to the shore. Big boats make big waves and the small ones move fast. Snorkelers are hard to spot, so if you hear a sound of an engine, make your presence known.
Look out for jellyfish that are notoriously present in waters of French Riviera. Overfishing has removed its natural predators and increased pollution by plastic waste has also increased protection for jellyfish's eggs. The beaches where jellyfish have been spotted are usually marked with a red flag. If you spot a jellyfish when already in the water, keep your distance and watch your surroundings. In case you got stung, wash the area in sea water or vinegar to neutralize the poison. If you have severe pain, analgesics (paracetamol) will help.
If you not the best swimmer, choose a beach with a lifeguard or go snorkeling with a group. Most of the dive centers organize snorkeling trips (around €25-€30 per person).
Snorkeling Gear
If you don't have your own snorkeling gear and still want to go exploring, head off to the sport shop Decathlon located on the first floor of Nice TNL shopping mall.
The kits including mask, tube and fins start at 15 €.
Nice TNL – 15 Boulevard du Général Louis Delfino, 06300 Nice.